Are you keen on exploring the yet unknown with us? Guided by a clear creative vision and driven by curiosity, we realize manifold projects and invite fresh minds to join our journey at any time.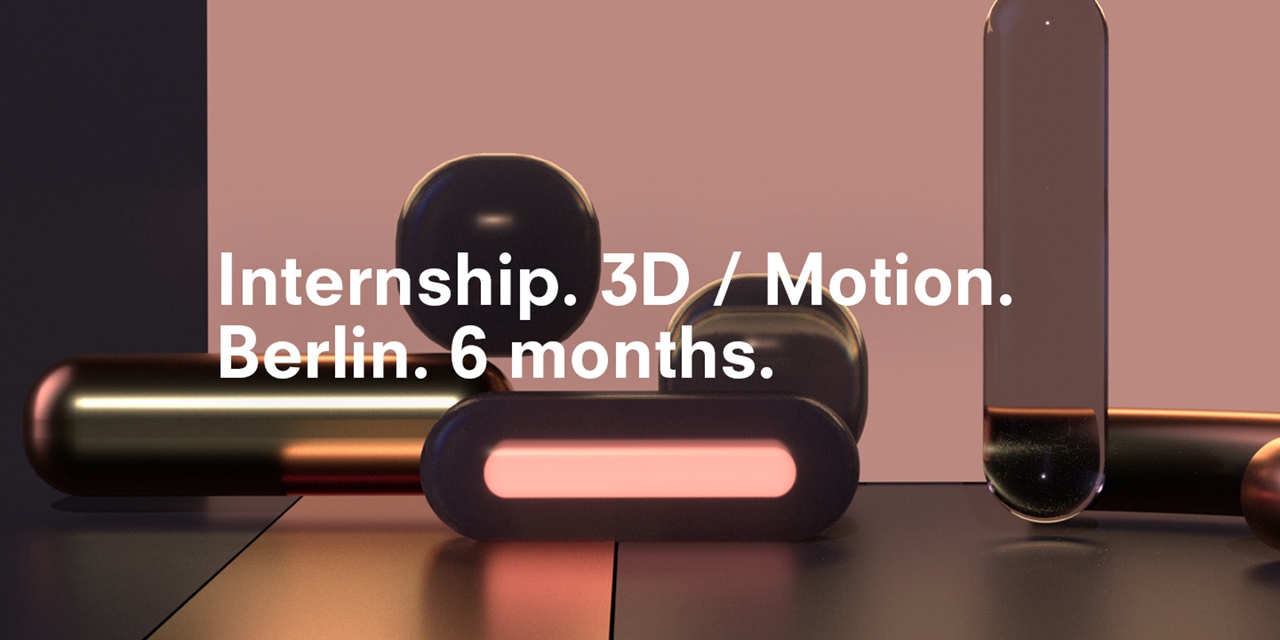 Internship 3D / Motion Design
Berlin, 6 months

We are offering the opportunity for a 3D Artist / Motion Designer (f/m/d), preferably enrolled in a study program, to complete an internship within our team. The ideal candidate is keen to evolve and able to approach creative challenges from conceptual, technical and aesthetic points of view. Generalists are welcome!
You will have the opportunity to become part of our focused team, take an active role in our explorative process and work on projects that range from self-initiated artworks to projects for international clients.

Skills in tools like Cinema4D and AfterEffects are just as important as a passion for moving image and visual storytelling.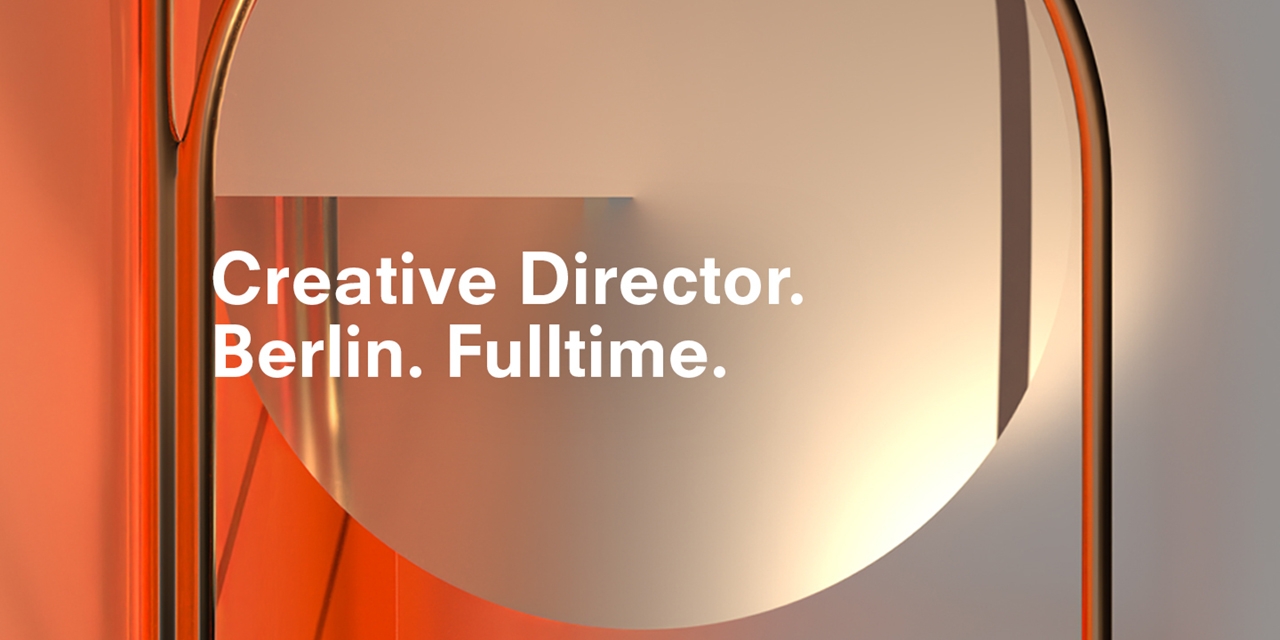 Creative Director
fulltime (f/m/d)
We are looking for an enthusiastic Creative Director (f/m/d) to take a leading role in our team in Berlin. The ideal candidate has 4+ years of experience in a studio or agency within the realm of digital art and design. You will work together with our focused team of experienced artists, developers and producers and actively take part in shaping the visual style of the studio, while developing stunning projects for international brands. You will lead projects from the first brief to the final execution, communicate with and present to the client, while leading and organising the team. You should have a strong ability to approach creative challenges from conceptual, technical and aesthetic points of view and to think across media from spatial installations over film to interactive experiences as well as a talent for communication and organisation.
Within our small, experienced core team we foster an engaging work culture based on flat hierarchies and high competencies. By working closely together across disciplines, we establish a balance between professional guidance and creative freedom to realize beautiful projects in dedicated teamwork.

We are happy to check up on possible collaborations or get in touch with talented freelancers anytime. Have a look at our open positions and apply directly or send us your sound application and portfolio unsolicitedly! Please email your CV, GitHub profile and portfolio as a PDF or web link to job@onformative.com